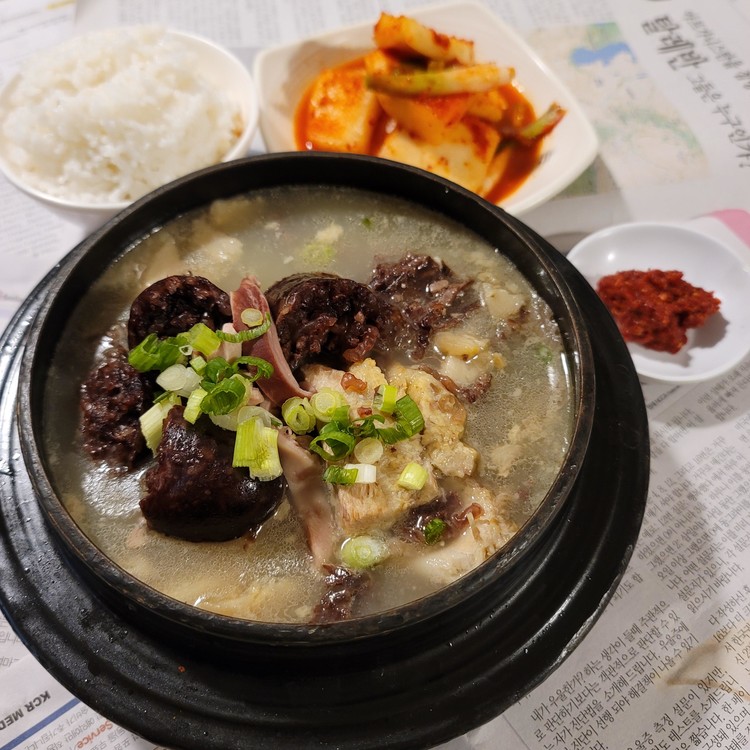 Choice
# 순대만 순대국 Sundaeguk
# 섞어 순대국 Mix Sundaeguk
32Oz
SPICY : none
FOR NON-KOREAN : HARD
VEGETARIAN : NO
재료 : 순대, 돼지귀, 오소리감투, 돼지육수, 소금
소스 : 다대기, 새우젓
Ingredients : Sundae (Korean blood sausage), Pork ear, Pork intestine, Pork broth, Salt.
Sauce : Chili pepper powder, Garlic, Black pepper, Salt, Salted shrimp, Sesame seed.
조리예 : 순대는 따로 전자렌즈에 20초 돌려주세요. 끓는 육수에 고기를 넣어주세요. 다 끓인 육수에 순대를 넣어주세요.
Directions : Reheat for 20 sec in a microwave. when the broth starts to boil, add the meat into the broth. when it is done, put the sundae.
보관방법 : 냉장보관 구매일로부터 3일