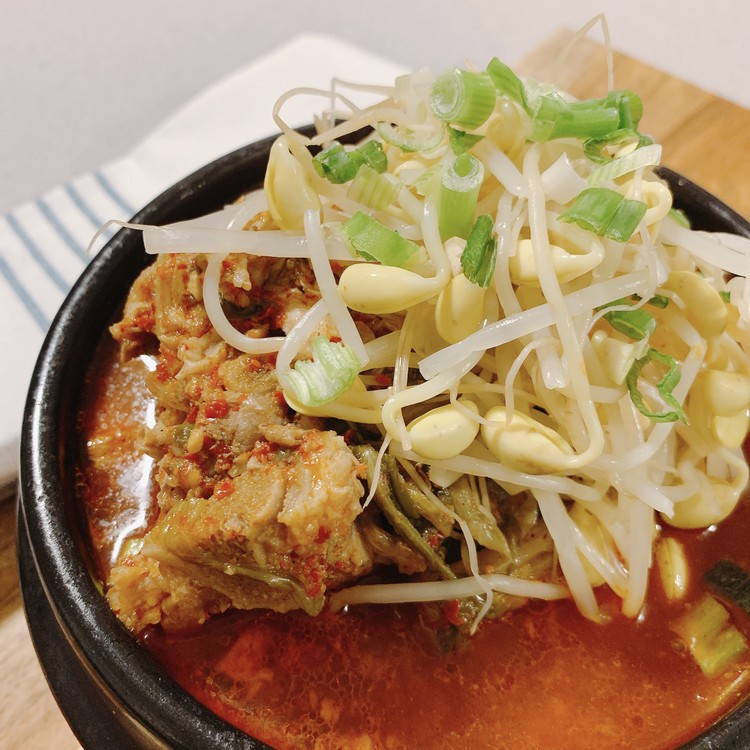 뼈다귀 해장국 Pork spin bone soup
32 Oz
SPICY : YES ★★
FOR NON-KOREAN : NORMAL
VEGETARIAN : NO
재료 : 돼지등뼈, 배추우거지, 콩나물, 된장(콩), 고춧가루, 마늘, 파, 소금, 후추.
Ingredients : Pork spine bone, Dried napa cabbage, Bean Sprouts, Green onions, Chili pepper paste, Soy bean paste, Garlic, Salt, Black pepper.
조리예 : 드실만큼 냄비에 덜어 센 불에 데워주세요.
How to eat : Boil it in a high heat for around 5 mins.
보관방법 : 냉장보관 구매일로부터 2일 (냉동국)
Keep it in freezer : expiration date- 2 days from the day you bought it (frozen food).